Tags are fully customizable to your preferences and are able to be filtered, auto-assigned to users, and reported within a queue based on the criteria you set.
How to create a tag:
From the dashboard, click on a lead. Under the visitor location and industry, you will see the ability to create a tag. Click "+ Add".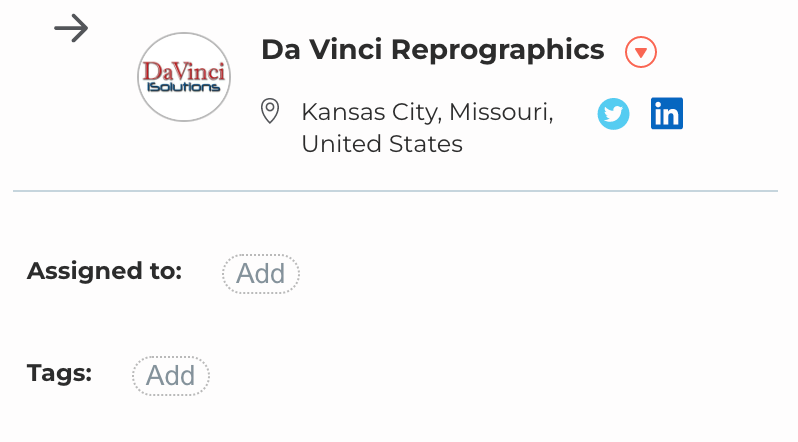 You are able to create a new tag or select a tag from the pre-existing list you have created.

Once you have created a new tag or selected a pre-existing one, click "Save".

You're done! After the tag has been set you are able to create a

Lead Queue

to create a custom report on a specific tag(s), create a

User Filter

to ensure that your users only see the leads that are relevant to them, or create an

Auto-Assignment

rule to automatically assign the leads with specific tags to a user.