User Filters are a tool admin can utilize if he/she wants their users to only view specific leads based on a number of different variables. This feature is extremely helpful when allocating leads to your sales team.
How to add User Filters:
1. Log into your Visitor Queue Rise Dashboard.
2. On the right hand side, click "Filters".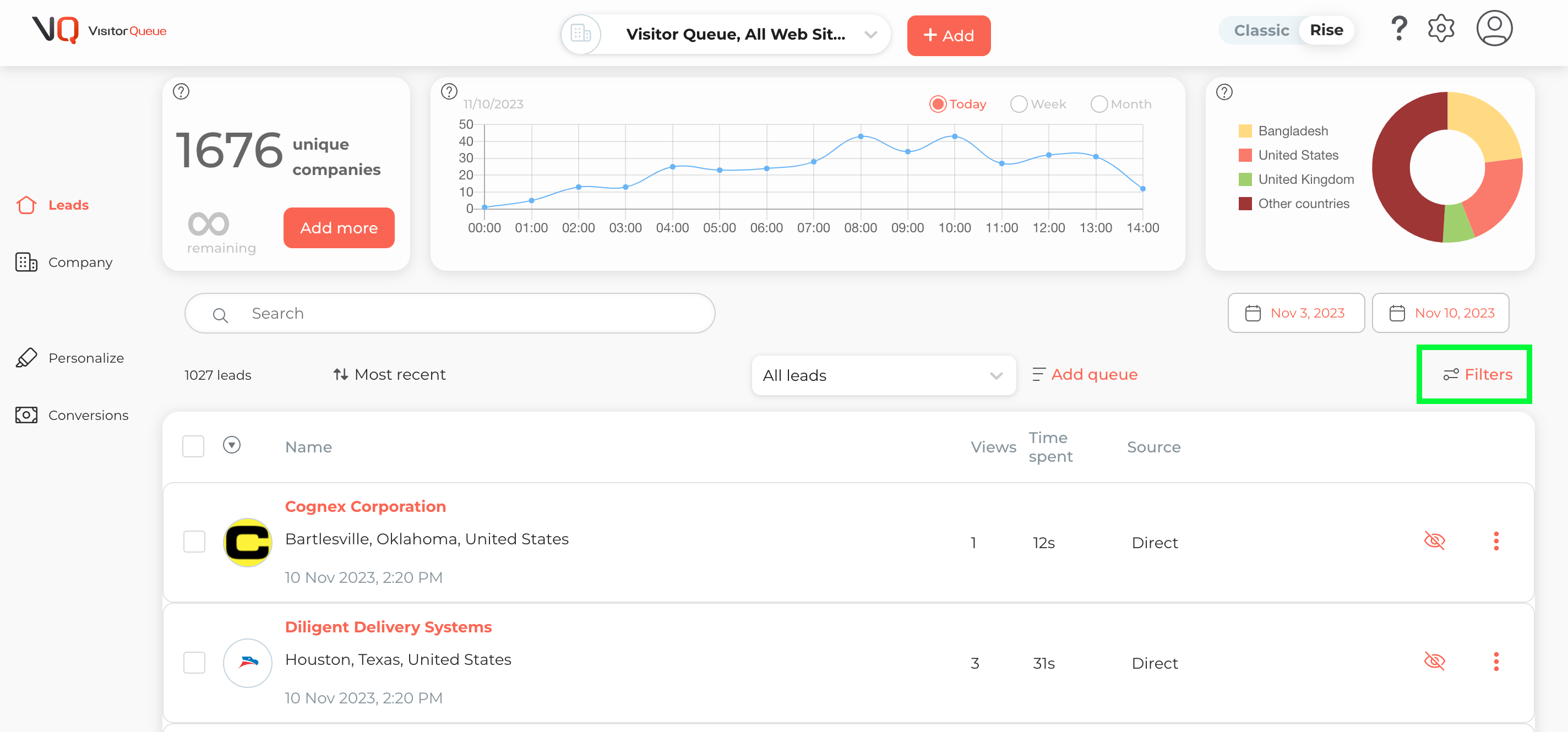 From here, click "User Filters" at the top of the screen.

4. Click "Add User Filters". Then, name your filter and set your parameters. You will need to select a user in your account to apply this filter to, and then choose from the selection of available filters.
The example below shows that Nick will only see leads that visit from New York and New Jersey.

5. When you are happy with your filters, click "Save Filter".