Dashboard Analytics
Within your dashboard, you will be able to view the companies that visit your website, including their name, location, history, and other information. In addition, you can view their visit analytics including how they were acquired, the pages they viewed, and how long they spent on each page. This data helps you track their journey though your website and identify areas for improvement.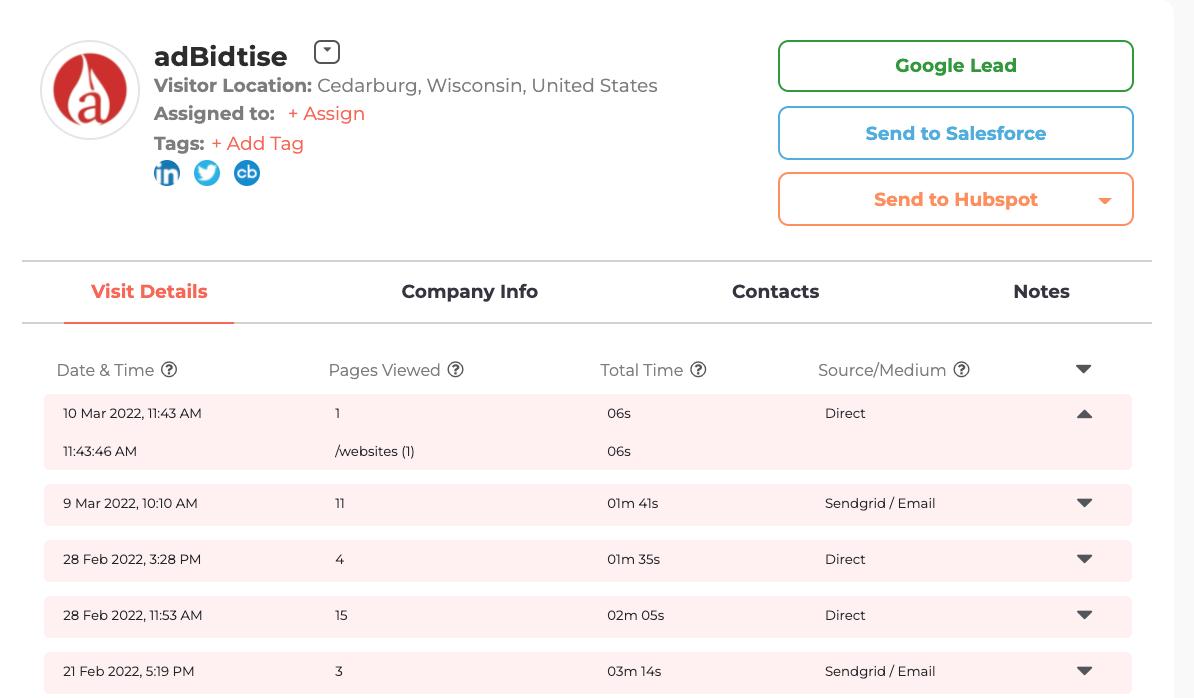 Building Queues to Report on Traffic
Queues are automatic or manually sorted reports that allow you to view companies that meet specific criteria. You can create automatic queues based on visitor location, how they were acquired, page path, number of page views, company size, and more.
Below is an example of an automatic queue that we have set up. When a company visits our pricing page, we know that they are a hot lead and we want to reach out as quickly as possible. So, we filter these companies into a queue and set up immediate email notifications.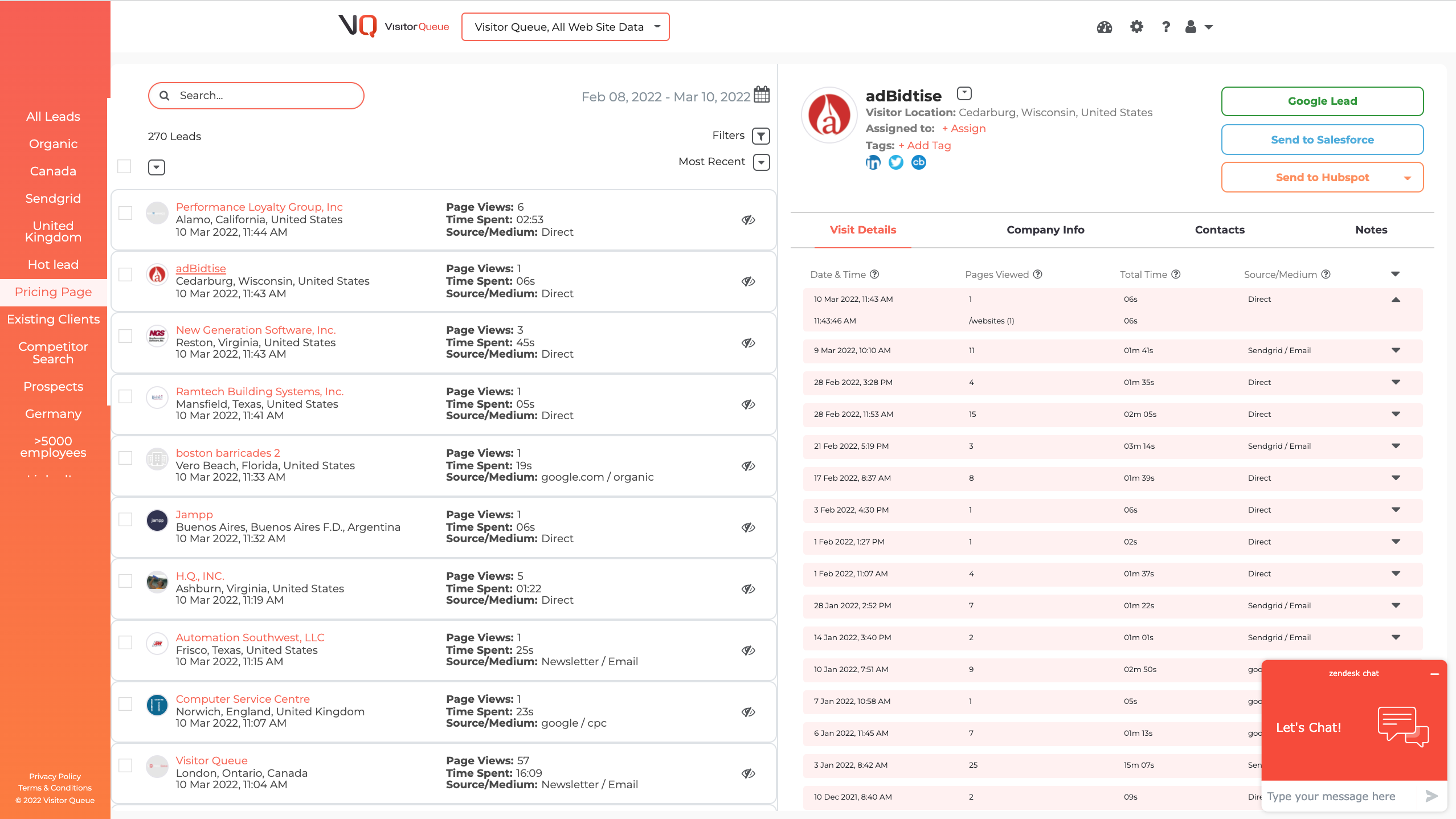 Integrations
Integrate your favourite software with Visitor Queue to get the most out of our data. We integrate with popular CRMs so you can send a lead directly to your CRM, messaging platforms like Slack so you can send your sales team a hot lead, or personalize any integration via Zapier. See our full list of integrations here.
If you have any questions about how you can use Visitor Queue's marketing analytics, send us a message via our live chat and we will be happy to help!