*This feature is only available on Visitor Queue Pro Plans. To integrate, users must have Salesforce Enterprise.
We don't see a point in forcing you to manage your leads in both Salesforce and Visitor Queue. In our opinion, the less software that you need to manage, the better. That's why we integrate directly with the largest, most robust CRM in the world! Use your Visitor Queue account to discover the companies that have visited your website and then send them to Salesforce instantly as a lead.


1. If you already have a Visitor Queue account, sign in here. If you are new to Visitor Queue, you can sign up in minutes to get started.

2. Once you sign in or sign up, you'll be able to see your Visitor Queue dashboard. In the top right corner, click the settings icon.

3. When on the settings page, you'll be able to see tabs for different settings - select the "Integrations" tab on the left-hand side menu.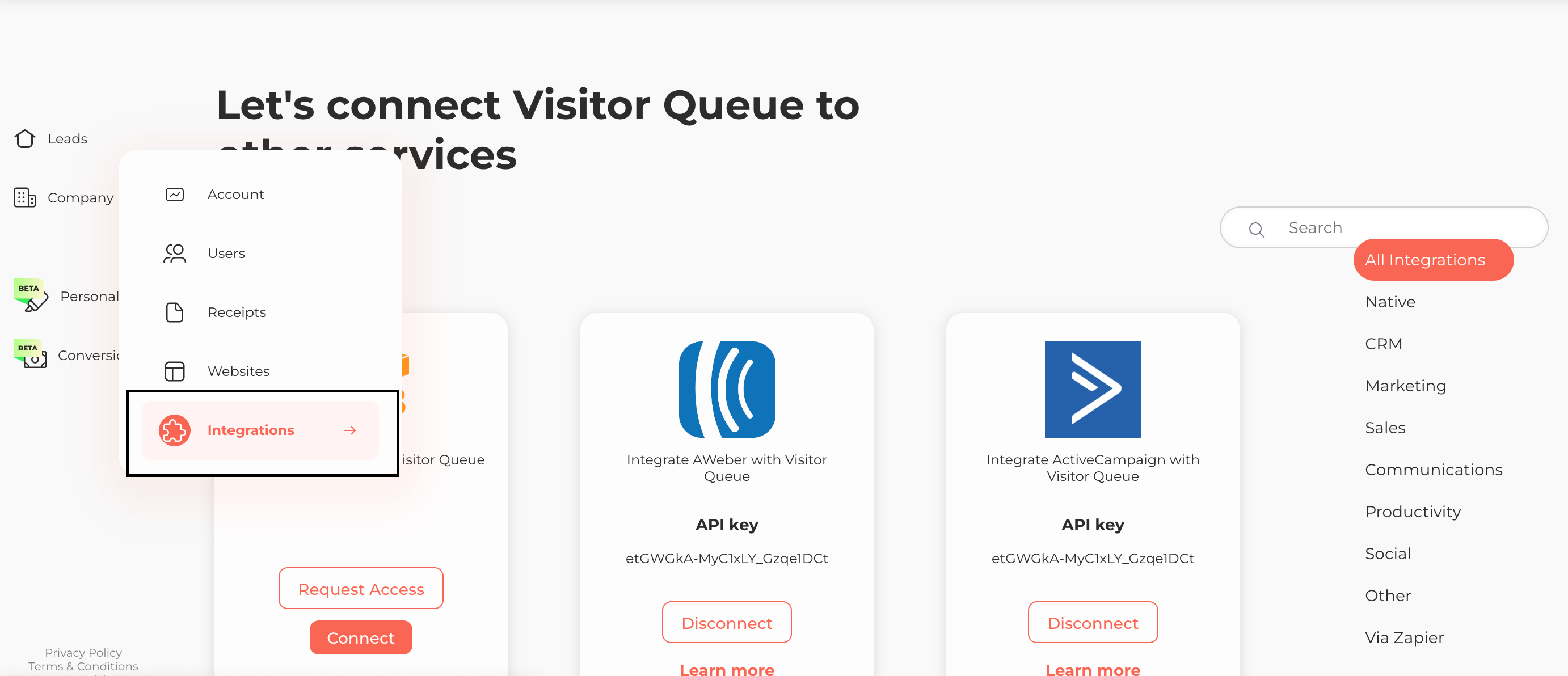 4. When in the "Integrations" tab, you will now see a card with the Salesforce logo and button underneath that reads "Connect" - select that button.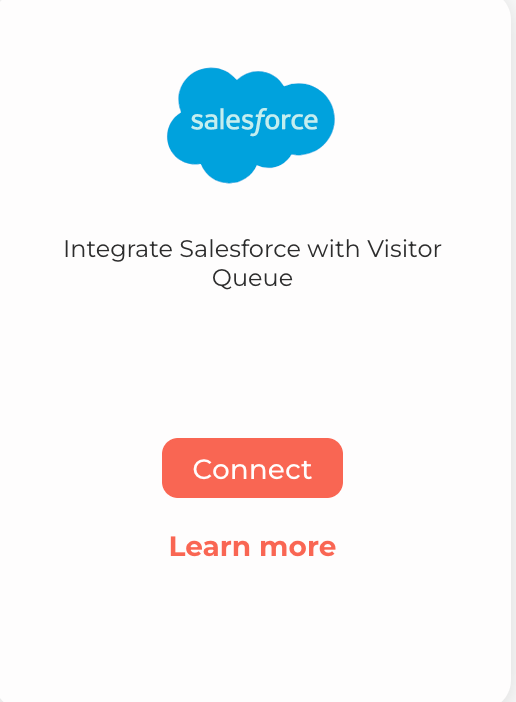 5. You will now be being taken to the Visitor Queue app in Salesforce to give authorization. Follow the steps on the Salesforce page to give authorization.

6. Once complete, you will be able to sign into your Salesforce account.

7. You're done! Now when you visit a lead record, under the integrations tab, you'll be able to manually send individual leads from Visitor Queue, to Salesforce. If you want to customize yourintegration further, we suggest you look at our Zapier Integration!