*This feature is only available on Pro Plans.
If you want to bring your leads outside of Visitor Queue, you can easily export them! Follow these steps to export your leads into a CSV.
How to export leads:
1. From the dashboard, select the leads you would like to export by clicking the little box beside their picture.
2. At the bottom of the screen, you will see a button to export leads has turned red.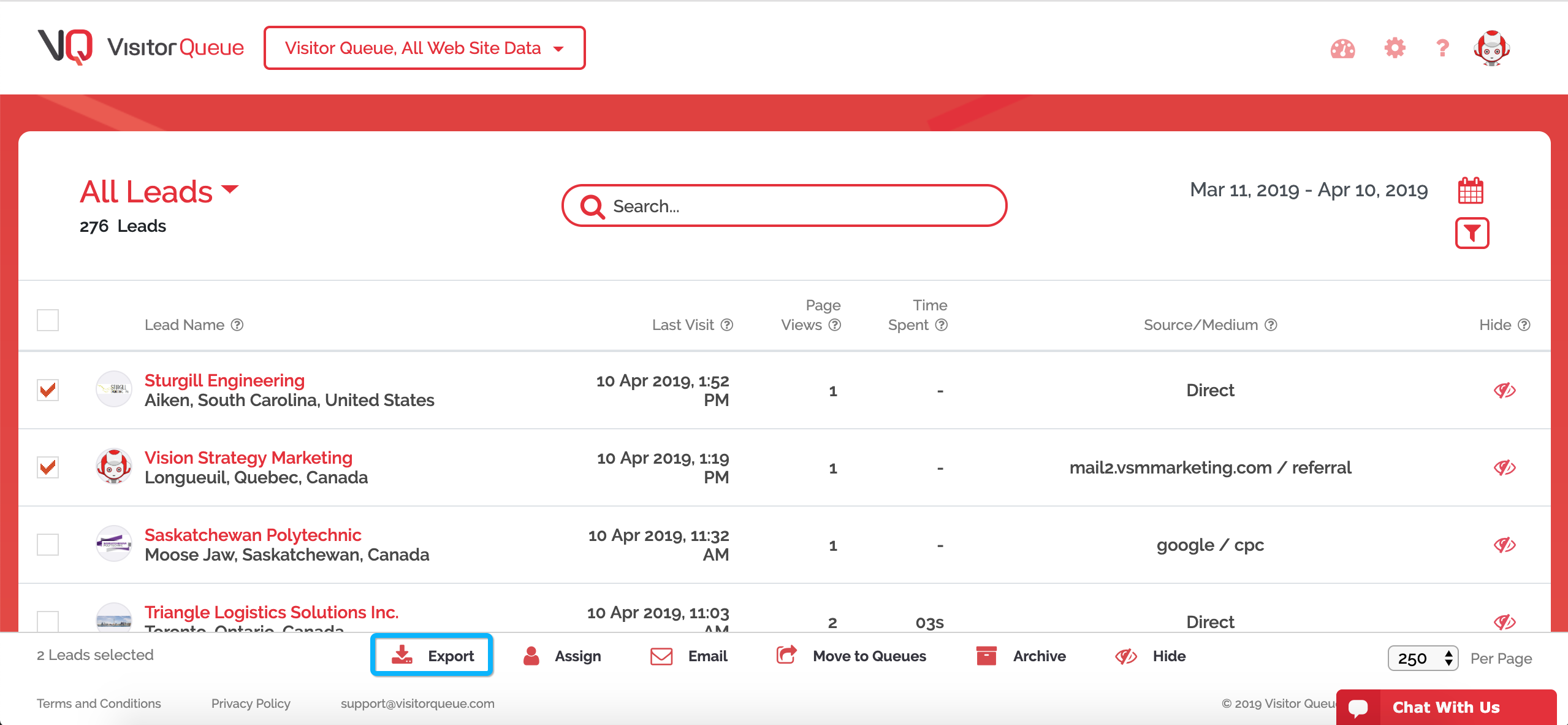 3. Select the button and choose between exporting company or contact information. The CSV export will begin downloading shortly after.