Account Filters are roadblocks put in place to refine your leads and ensure you are only receiving leads that are applicable to your industry and company. You can add Account Filters to include or exclude leads based on their city, country, state/province or pages visited.
How to add Account Filters:
1. Log in to your Visitor Queue Rise Dashboard.
2. On the right hand side, you will see "Filters". Click on this button.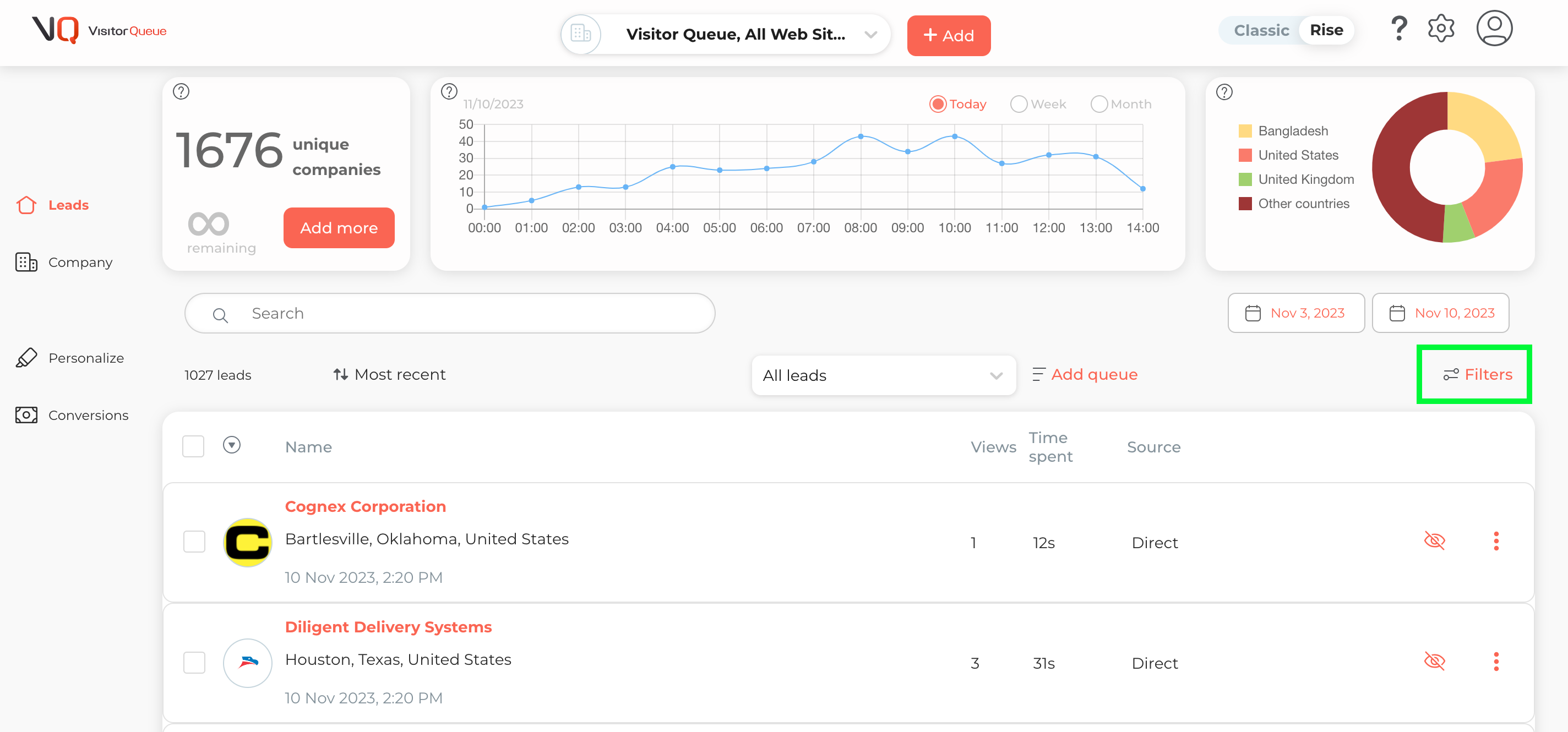 Click "Account Filters" at the top of the screen. Then, click "Add Account Filters".
4. From here, name your filter and set up the parameters of visitors that you want to see in your Dashboard. The example below will only show visitors that have their location set to within the United States.

6. Choose "Save Filter". Your account should now only be populated with leads that match your filters.